Join us at The Baby Grocery Store on April 20, 2013 to participate in the Great Cloth Diaper Change, an

attempt to set a Guinness World Record™ for the most cloth diapers changed simultaneously.
Official Change occurs at 11:00 a.m. but we'll begin activities and pre-registration at 10 a.m.
Swag Bags will be available for the first 100 atendees! We have planned a variety of activities to keep your children busy until the event takes place. This is the cloth diaper event of the year, and it's happening in your city, at the best location ever. We are going ALL out!
Definition of Great Cloth Diaper Change record:

PLEASE NOTE: Only the registered adult and child will be allowed into the store during the event.
Due to Guinness guidelines, no additional adults or children are allowed.
For more information about the event or to view other locations,
please visit: www.greatclothdiaperchange.com
The Baby Grocery Store
10225 Park Rd
Charlotte, NC 28210
704-651-7820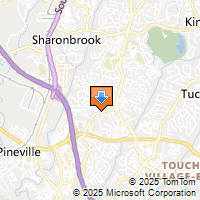 Driving Directions
GIVEAWAY AND SWAG BAG SPONSORS